New Year's always freaks me out a little. Someone decided that this day is the last day of the year and a new one starts tomorrow. Every time we hit this spot in our annual trip around the sun, something ends and something begins. I try to look at New Year's from a solar-system level a lot, just because the idea of it being 2017, and not 2016, is kind of unsettling.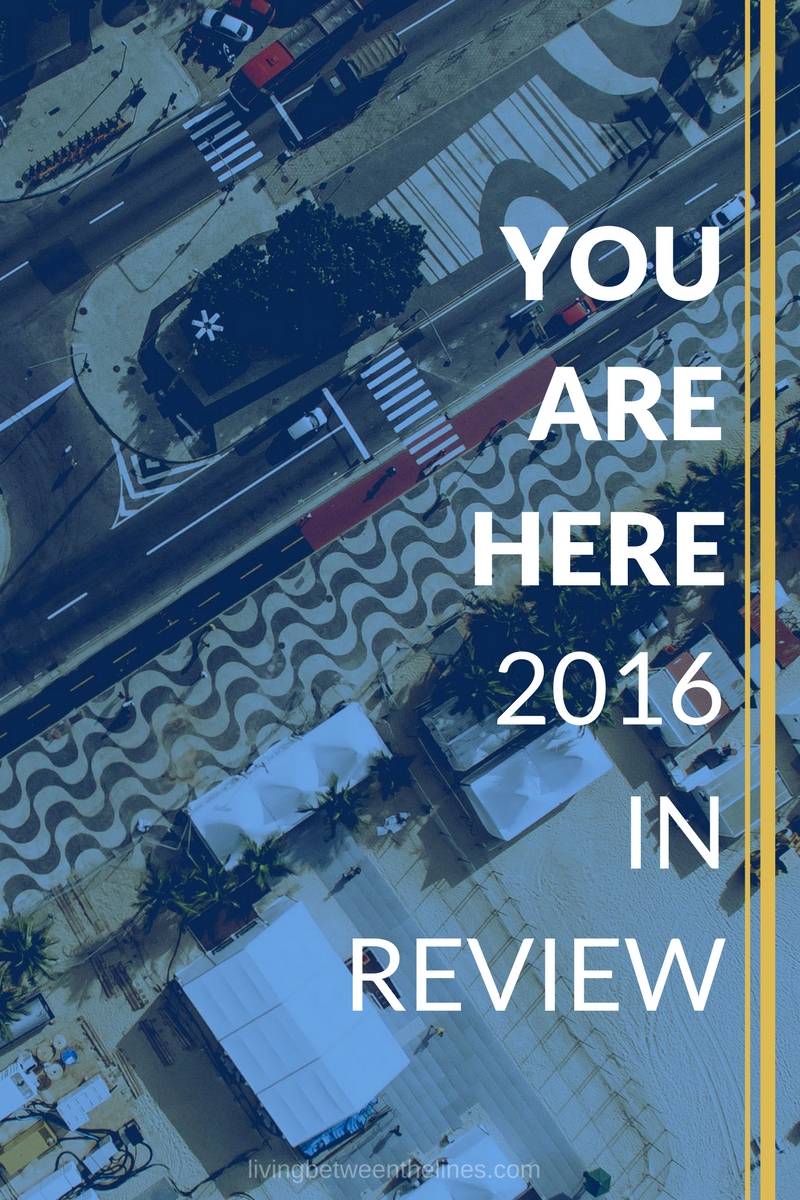 For the past three years, I've marked the end of one year and the beginning of the next with a You Are Here post. In a cosmic sense, we're right back where we started. I'd tell you to see last year's post, but it's no longer published – last year got off to a rough start, which is as good a spot as any to start.
The Ugly
A year ago I was over the moon, hitting "publish" on a You Are Here post to announce I'd finally leapt over the 100,000 pageviews a month peak. I was wrong. I had an analytics tracking code installed more than once, which was inflating my pageviews, deflating my bouncerate, and just generally being tricky. If you're not familiar with analytics-speak, it basically means I thought I was doing awesome, and I was not.
Figuring out the truth hurt. Physically. I was on vacation with the fam, sitting on my aunt's sunny patio, when I realized what had happened, and carried a dull ache around in my chest for the rest of the day until I could find a private room to cry in. But at least I got to ride out the disappointment in a place that looks like this: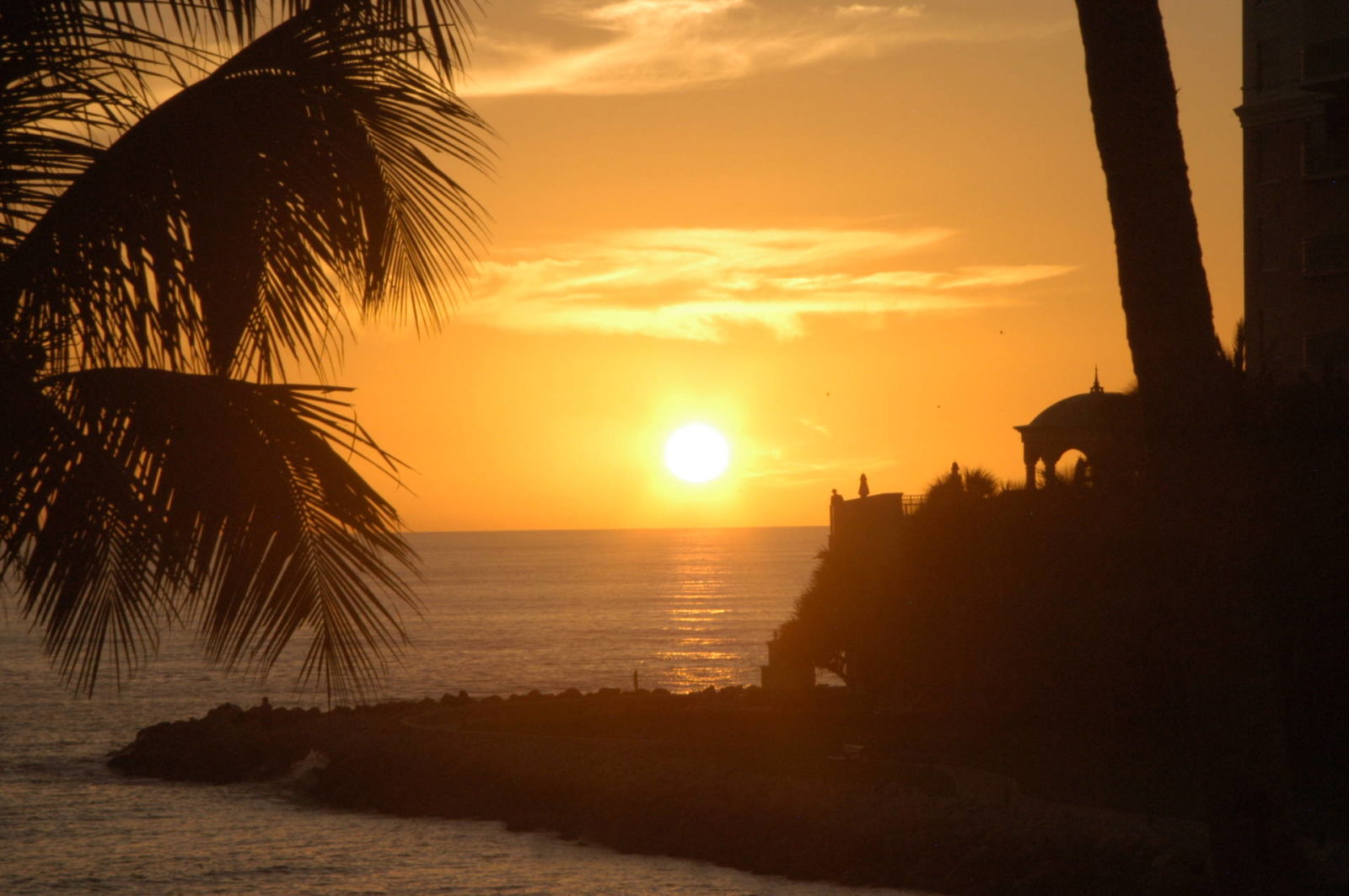 Thinking you've accomplished a goal and then being told that, actually, you're not even close, is a special kind of devastating.
This year I realized that numbers are the worst possible definition of people. Sure, I may not have hit the 100,000 pageviews mark, but I've gotten emails from readers asking questions that I know the answers to. I've had comments full of great suggestions that I never would have thought of on my own. I've met amazing people that I never would have heard of without blogging. I stopped
The Bad
Early in the year, a really, really cool company reached out to me with an internship opportunity that I was ready to jump all over. We talked a little, I started looking at the logistics (it would have required a cross-country move), and then… Nothing. They ghosted me, while I sent increasingly pathetic emails, for a month. Then they hired one of my best friends. On my birthday.
Not my finest moment. I've realized that I should probably sit on things until they're a certainty. I was so excited about the potential that I told a lot of people about it. They were all so supportive of me, and excited for me, that even when I was being ghosted, I still mentioned it for a hit of good feelings.
But that was a mistake. Having a bunch of random friends ask "Oh, hey, I'm going to New York this summer, did you get that job?" Throughout the year really extended that feeling of loss. In retrospect, the person they hired was a much better fit than I was, and I'm glad I didn't get offered the job. I would have taken it, and I would have been overwhelmed and miserable. On the other hand, it couldn't have come at a better time for my friend, and I got to see her rock it and build lasting connections that will take her a lot further than they could have taken me. Not fun in the moment but everyone wins.
I'm not sure I believe in fate, or karma, or some force in the universe that makes all things happen for a reason. But finding the reasons makes us feel better, and hindsight is 20/20 – something that was the end of the world this spring is a sigh of relief this winter, and that's a good thing to remember the next time it feels like the sky is falling.
The Good
If any of you have followed a college blogger into their senior year, you've probably seen your fair share of anxiety. I'd love to sympathize with any of you guys out there worried about the future, but I've actually got a job lined up after graduation.
I spent last summer (and part of the summer before that) interning for a graphic and web design firm, doing their social media management and client relations as well as filling in gaps in coding and design as they needed me to. I love the people I've been working with – officemates and customers – and the work I do is amazing. And, luckily enough, a position opened up there are the end of the summer. I've been working remotely this past semester, and I'll keep at it until I graduate. Then I go full-time at a job I love.
A lot of good has happened this year, but I think that news takes the cake. In blogging news, I've written more about some of my favorite topics (see my rapidly expanding bullet journal tag), paired with brands I love (looking at you, Amazon), and been partially responsible for the sale of a mattress (it's a long story). I've unplugged from the numbers a bit – I still glance at them, but really, as long as I'm writing about things I care about, getting a good response from all of you, and landing the occasional sponsorship to pay for hosting, I'm happy as a clam. Oh, and I've got great friends, a boyfriend who makes me smile on my worst days, and the best family ever. We play a lot of Pokemon Go and get too excited over Christmas and it's just generally a good time.
The Future
2017 will be a transition year. As excited as I am to start my big kid job, it'll be the first time I've ever done anything but school full-time. That also means that as I get more into "real life," my college posts are going to be a lot less in-the-moment, and a lot more reflective. The archives will stay up forever, but I'm sure once I graduate the number of college-focused posts I publish will decrease.
In the meantime, look for the second half of my Freshman Fifteen series, a post series designed to walk readers through their first year of college. It's got all the wisdom that I wish I'd known when I started out, bundled up in 15 tidy posts and printables for your consumption. I'm also looking to expand the bullet journal tag, hopefully into a full-fledged category, because I always get the most incredible responses on those posts. The bujo community is amazing, my friends.
And – I say this a lot – but newsletters are in the plan for 2017. There are literally hundreds of you interested in some exclusive content, so I intend to deliver this year. As I move on to the next stage in life, I'm prioritizing my passions, my interests, and the things that inspire me. I want strong momentum as I go forward, and blogging is something that makes me happy. Even when it should be stressful, even when it feels like work, popping over to Google Analytics and seeing a few people online is always enough to make me smile.
Oh, and thank you. Yeah, you.
Some of my posts go viral. Some don't. Some are evergreen and get traffic year round, some of them are hot only a few weeks or even days at a time. And these you-are-here posts are never my most popular, but there are always those of you out there reading them. So thank you, for taking a minute out of the busiest part of the year, to reflect with me, to catch up with me, and to look forward with a lot of hope.
Bird is the word. (Just kidding, it's "intention")
A lot of bloggers (so. Many. Bloggers) choose a word of the year and I thought, well, why not?
My word this year is intention. I find that a lot of my life happens by happy accident, or as a product of going with the flow. And while I'm not complaining about my life, I'd love to see what happens when I live it on purpose.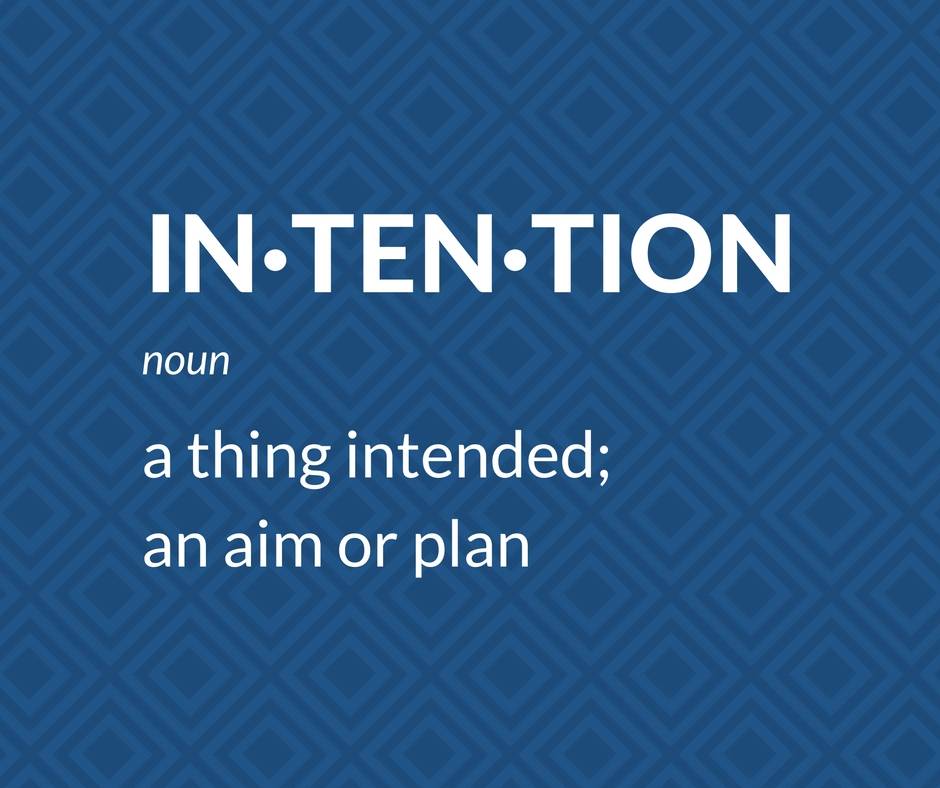 I'm curious, though – what's your word of the year? What's been your ugly, your bad, your good?