Here's a truth universally acknowledged: If you like something, there's a Facebook group for it. Seriously, whatever obscure interest you've got, there are at least 45 other people sitting in a Facebook group, caring about the same thing. Bullet journals are no exception, and I'm part of enough great bullet journal Facebook groups that I thought, hey, why not share them with you all?
When I signed up for a Facebook account in eighth grade, I was mostly excited about being able to upload the crappy digital photos I took of my dog, and play some online Scrabble knockoff with my friends. I didn't realize that it would A) turn into the social phenomenon it is now, or B) end up being an awesome networking tool. Looks like eighth-grade-me had some foresight… If only she'd grown out her bangs sooner.
The Best Bullet Journal Facebook Groups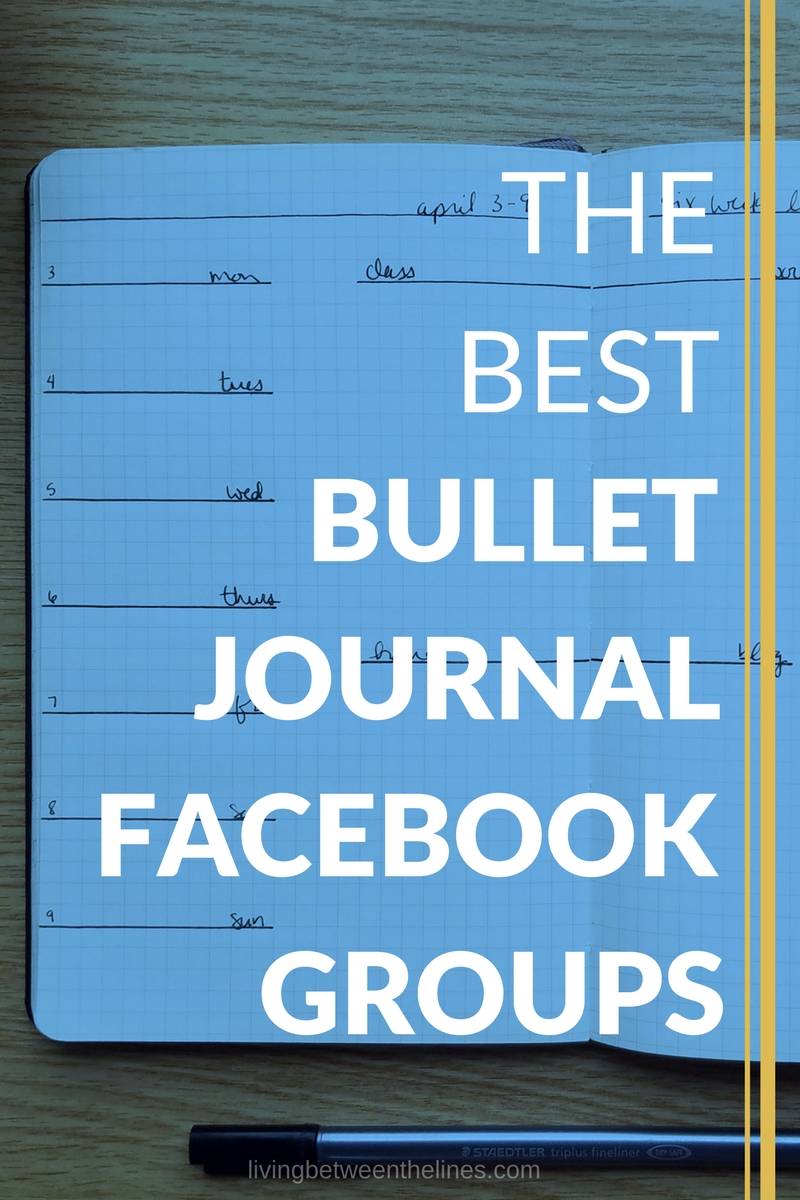 The best thing about Facebook groups is how versatile they are. A few of the larger groups I'm in are super busy and fast-paced, so I have them muted on my timeline, but it's easy to browse through the posts and join conversations when I feel the need. Others are small, niche, focused groups that inspire me to try new things and let me connect with other people who share my interests.
Below, you'll find a breakdown of several Facebook groups: what they focus on, how busy they are, and how I've found the community. I'm a member of all of these, with varying levels of activity, so you might just find me "in the wild" if you join, too!
General Bujo Groups
These groups are just generally focused on bullet journals, without a specific niche. If you're just starting out, looking to expand your style, or want to meet new people, these groups tend to be great. If you're looking for specific advice about a style, theme, or topic, you might have better luck looking in a more targeted group.
Bullet Journal Junkies
This is an absolutely huge group. Literally 100,000+ bullet journalists have joined Bullet Journal Junkies. The members are talented and kind, but due to the size of the group, the posts are absolutely constant – this is a group I unfollowed, so the posts don't all share on my timeline. That said, if I'm ever lacking in inspiration, or want to join in on a conversation, the huge, active group means there's never a shortage of gorgeous photos to look at or people to talk to. The admins are active and do a good job of cutting down on the self-promo posts that groups this large attract.
Bullet Journal Junkies is a great group for you if:
You want to be part of a huge community
You don't mind tons of posts
You want to see a wide variety of ideas and styles
You're looking to meet people
Bullet Journal Society
With over 7,000 members, Bullet Journal Society is still pretty big, but it's a lot smaller than Junkies, which I think makes it a little more approachable. I've found the community to be chatty in the best way – people are constantly asking "That's cool, how did you do that?" questions and sharing their ideas. But like many large groups, there's an issue with dump-and-run posts, where people will post – often crossposting from Instagram – and then disappear. That said, the spreads are gorgeous, the people and kind, and the vibe is chill. If you're a beginner, this is a great place to start without getting overwhelmed. Also, the admins are super accommodating – if you've had issues with racism, sexism, stigma against mental health, or literally any kind of bigotry in the past, it won't fly here.
Bullet Journal Society is a great group if:
You're just starting out and don't want to get overwhelmed
You have questions you'd like answered
You love to bujo but you're chill about it
You value a group with a strong sense of respect towards members
Niche Bullet Journal Groups
General groups are awesome for connecting with people and getting new ideas, but sometimes you have a specific question, and in a general group, it might go unanswered. Enter niche bujo groups. These Facebook communities focus on certain topics, styles, and needs to make sure your questions get answered. Below is a list of groups I've joined, but there are a ton more out there. (As always, suggest your faves in the comments!)
My Ugly Bullet Journal
Praise the Lord, I love this group.
In case you hadn't noticed from my Your First Bullet Journal Won't Be Perfect  post, or the ugly pictures in my Plan Your Month and Year With the Bullet Journal  post, or the disclaimer of "This is a tool, it doesn't have to be pretty to work" on every bullet journal post ever, I love ugly bullet journals. The community has produced some incredible works of art, but I think anyone can bullet journal, even if they don't have time to watercolor in a Monet.
The people over at My Ugly Bullet Journal think so too. About 900 members strong, it's a small-but-mighty group where you can share your productive, awesome spreads, even if they're not #aesthetic. This also means it's free from the self-promo-y Instagram crossposts, which just feel like a slightly subtle way of asking for a follow. The My Ugly Bullet Journal community is totally secure in their wiggly lines and imperfect handwriting. This group is worth a join for anyone, just to remind us that we don't have to be flawless.
My Ugly Bullet Journal is a great group if:
You want a realistic look at the 99% of bujos that aren't Insta-famous
You're much more interested in USING a bullet journal than decorating it
The emphasis on aesthetic discourages you from using your bujo (I feel that!)
You like self-deprecating humor
Bullet Journal: Minimalist Layouts
About 1,700 members strong, Minimalist Layouts is right in the sweet spot for Facebook groups – it's large enough that you have plenty of people to talk to, without feeling overwhelmingly big and busy. Which is great, considering the minimalists that join it aren't here for clutter.
In the group, you'll find clean lines, black pens, whitespace, and neat grids. If you're not sold on minimalist spreads, this group might just convert you – and honestly, if you tend to use the same spread week-to-week, a minimalist one is super easy to do on repeat.
The bujo community in general tends to love elaborate journals, and I can't say I blame them. But lining every page with washi tape and drawing a new mandala every week can be a lot of work, so if you want a bullet journal to help simplify your life and save you time, give minimalism a shot. The journals in this group prove minimalist bujos can be just as pretty as their more done-up counterparts.
Bullet Journal: Minimalist Layouts is a great group if:
You already embrace minimalism in your life/bujo
You're interested in simplifying your weekly routine
Your bujo has been stressing you out lately, instead of solving your problems
You want to curb your crippling stationery addiction (it's just journals and black pens!)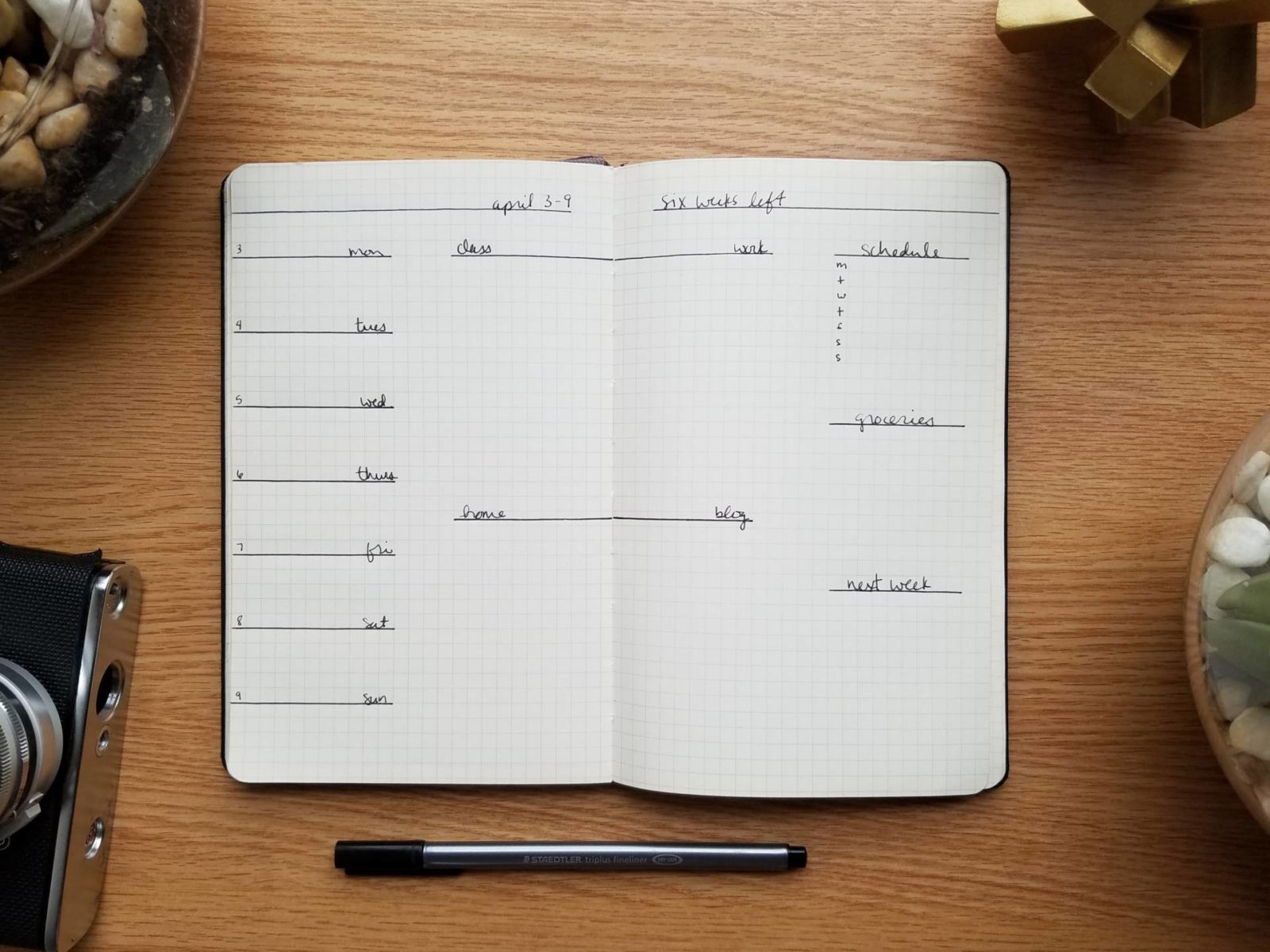 Bujo Nerds
If you want to track TV shows, video games, Marvel movie release dates, DnD character sheets, or anything else that falls under the purview of "nerd" in your bujo, or just want a comic book or Walking Dead themed weekly spread, this group is about to be your heaven. Bujo Nerds has just north of 3,000 members, and they present a ton of ideas for trackers, spreads, and pages themed with your fave fandoms. Even if your whole bujo isn't nerdery-related, Bujo Nerds is worth a visit just for some inspo.
They also have a "Marketplace Monday," where you can connect with people promoting nerdy, bullet-journal-related products and services. It also keeps the self-promotion to a minimum and keeps the group focused on sharing their ideas for the other six days a week.
Bujo Nerds is a great group if:
You fully embrace your nerdy side
You're looking for people who share your interest in bujos and [literally anything else]
You want to see creative spreads that celebrate media
You're looking for nerdy and/or bujo gift ideas
Bullet Journal For Students
With nearly 8,000 members, Bullet Journal For Students is a great community to join if your bujo is mostly an academic tool. The community ranges from high school to grad school, and includes students from the US, UK, and beyond, and includes "nontraditional" students as well, meaning you have plenty of input for your specific educational needs.
And specific needs are a common thread in this group. You'll find lots of people talking about the best threads for planning their thesis, tracking their major requirements, choosing next semester's classes, or keeping track of assignments. Some bullet journalists here use their bujos as regular notebooks, as well, keeping all their info in one handy place.
If you're a student who bullet journals, or would like to start one, this group is pretty much essential. Even if you're not in school full-time, or even part-time, spreads like thesis planners and semester-long assignment trackers are awesome inspo for long-term projects.
Bullet Journal For Students is a great group if:
You're a student – at any level, in any location, of any age
You want to talk about specific types and uses of spreads
You want to take notes within your bujo
You're looking for long-term project/planning inspo
Oh, and the best for last – Introducing Bujo Bootcamp

So I've been teasing on Twitter that I'm working on a big project for y'all lately, and while it's not ready just yet, I thought I'd share a few hints and details.
The project under works right now is something I've been toying with for ages. It'll be totally free. And it will help build a community of people like you.
And I thought, hey, why not get the community part started already?
Bujo Bootcamp is a brand-new Facebook group dedicated to the same things Living Between the Lines is – doing more and being better, every day. I'm building a community of encouraging, supportive bullet journalist to help keep each other accountable for those weeks when you really just don't want to set your spreads up – and for those weeks when they turn out awesome and you need somewhere to share!
Bujo Bootcamp is great if:
You want to start a bullet journal, but are feeling overwhelmed
You love your bujo, but you have a hard time staying dedicated
You want a community to share your ups and down with
You like this blog (hint, hint!)
Did I leave out your favorite group?
I'm always looking for bullet journal communities, so if your fave bujo FB group didn't make the list, share it in the comments!