Look, the obvious answer to not paying for apps is "stop playing mobile games," but you and I both know that's not going to happen. Luckily, if you're an Android user, there's an entire app marketplace that's going to make this whole process a lot easier. (If you're an iPhone user, sorry, skip to the section called "General Tips".)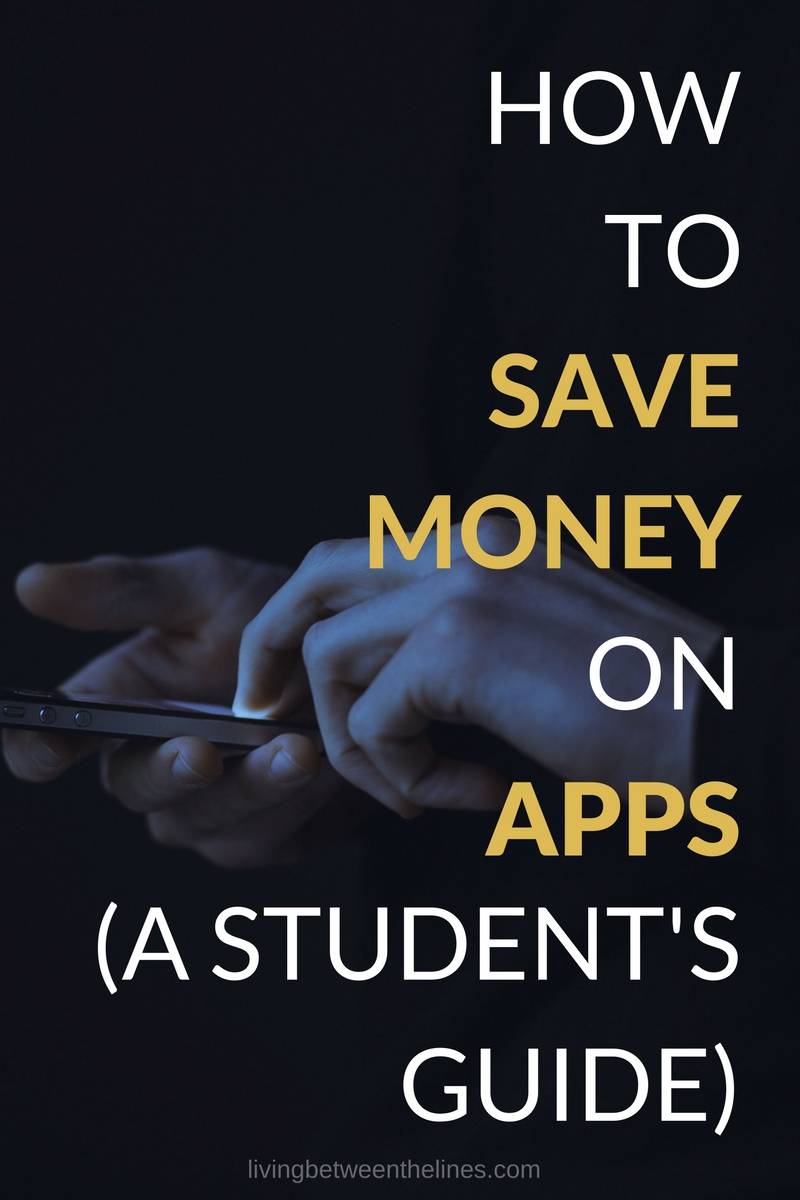 This is actually a service I've mentioned in passing before, but after spending this week sick in bed with a particularly vicious bit of laryngitis, and no working internet in my apartment, I was really aching for some fun. So I turned back to Amazon Underground.
How to Download
Amazon Underground is an independent app marketplace. If you've been getting all your apps from the Play Store, this is probably new ground for you, so let me run you through the basics.
Whatever your device is, in your Settings, there should be a security option. In there, make sure "Unknown Sources" are enabled. This will let you download apps from places other than the Play Store. If you're security-minded and that makes you nervous, remember to go back and turn it off again after downloading your UA apps.
Then you can visit this site on your mobile browser to install the marketplace. It allows you to browse Amazon a little more easily (because we all need an excuse to do more online shopping), but it also gives you access to their "Actually Free Apps," and this is where the money saving comes in.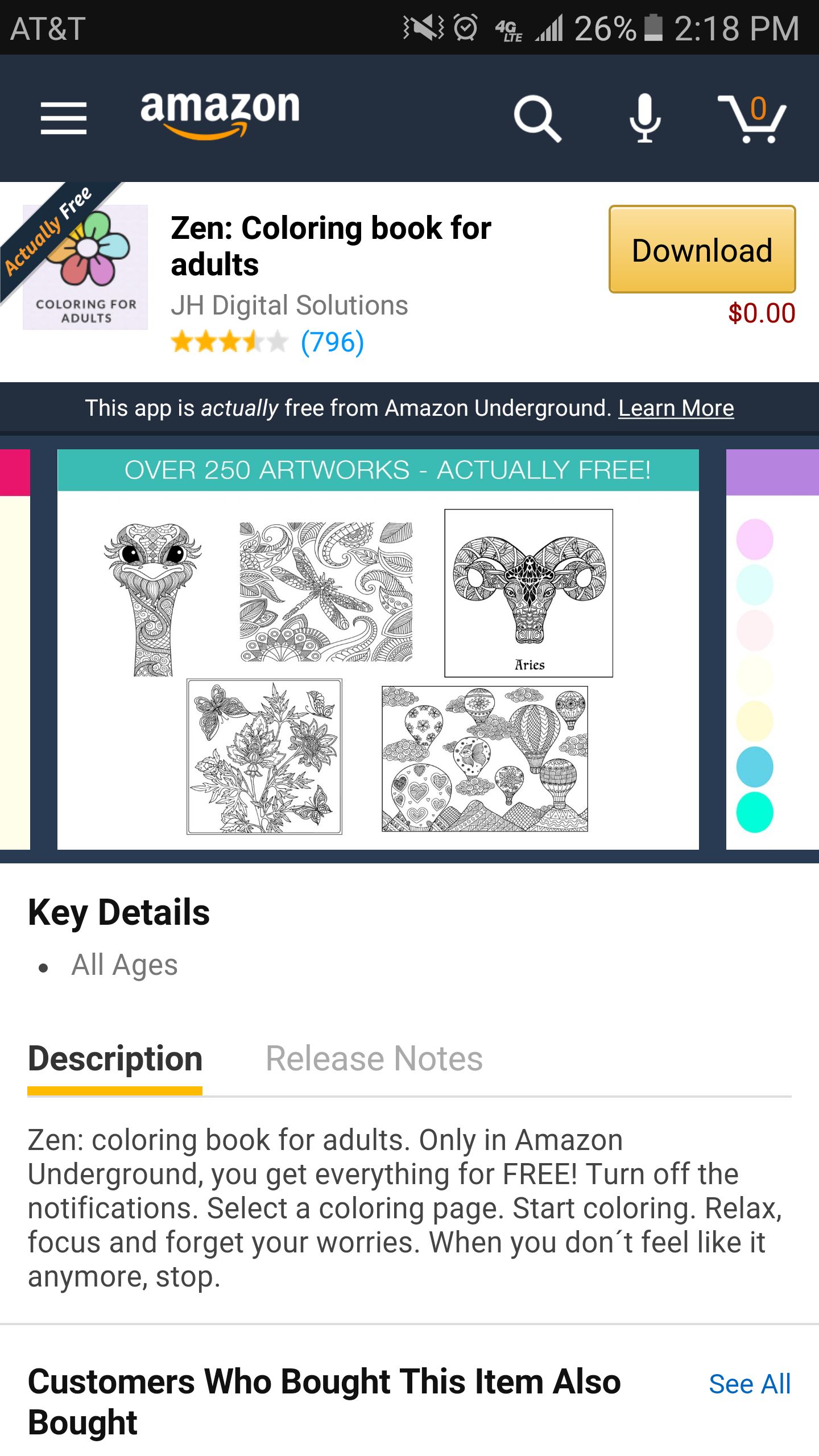 Remember the golden days?
You know, back when apps were brand new, and people would shell out $0.99 for the latest game on their first-gen iPod Touch or whatever? I feel like that was the golden age of mobile gaming, and distinctly remember huddling around a phone in the back of my sophomore French class, hoping the teacher didn't notice us playing Cut the Rope.
The nicest thing about mobile games back then was that once you shelled out a buck for the game, you could just play and enjoy it. This was before the age of the in-app purchase, so you didn't have to be tempted to spend another $5 just to keep moving forward when you ran out of lives.
That constant pay-to-play attitude has kind of driven me away from mobile games. I skipped the boat on a lot of the trendy puzzle and quiz apps that blew up in the past few years. Just couldn't be bothered.
This solves my problem.
How? The Actually Free Apps aren't kidding about being actually free. Even the in-app purchases cost exactly $0.00, which, as a broke college student, is the kind of budgeting I can get behind.
I've been kicking it old-school with some of my favorite throwback apps. My high school French games of Cut the Rope, sure, but also classics like Fruit Ninja and Doodle Jump. I'm pretty sure the generation before mine has memories like this of N64 games, plugging Pacman controllers directly into their TVs. Someone is probably going to make "millennial" jokes about me now, but these were my classics.
General Tips
If you're an iPhone user (and therefore hopelessly tethered to the app store), or you want more than just AU, never fear. There are a few more general ways to cut down on app spending!
Wait for sales and specials – a lot of apps will periodically become available for free, or run sales on their in-app purchases. If you're willing to be patient, you can snag a good deal
Set a budget – I know this sounds like a great way to kill the fun part of games, but if you're impulse-buying extra lives and powerups, it's easy for the costs to get out of hand (especially if you're bored or sick in bed like I was!). By setting a monthly budget, you'll make more strategic choices about your spending.
Limit your apps – This one hurts a little, but if you bite the bullet and uninstall apps, you'll be less tempted to spend. Take a second to think. Do you keep apps on your phone because you like them, and they make you happy? Or just for something to do when you're bored? Replace the ones you don't love with news readers, funny articles, comics, whatever free alternatives you can think of, and limit your app playing to ones you really love.
I'll be honest, growing up, I never thought "I'm going to have to budget for apps." But then again, I never thought I'd carry a tiny computer around in my pocket either. If I had, I might have fought harder when teachers banned calculators from math tests. "You won't have a calculator all the time in real life!" they said. And look where we are now, Mrs. W. Look where we are now.
My petty grudges against middle school math aside, while it might seem silly, we are spending an awful lot on mobile games, so it makes sense to try to save wherever possible. What are your best tips for saving on apps? If you're an Android user, are you using Amazon Underground?
I was selected for this opportunity as a member of CLEVER and the content and opinions expressed here are all my own.