As much as we'd love to ignore it, a new semester is on the horizon, so it's best to be prepared. I know that I, for one, will be bringing plenty of new stuff back to campus – shoutout to my sister for the cast iron skillets! – but there are a few essentials I still need. Sure, I could buy those at home and cart them back to campus, or brave the new-semester crowds at my college-town grocery store, but instead, I'm gaming the system. No hauling heavy school supplies across campus for me.
Preparing For a New Semester With Amazon Prime Student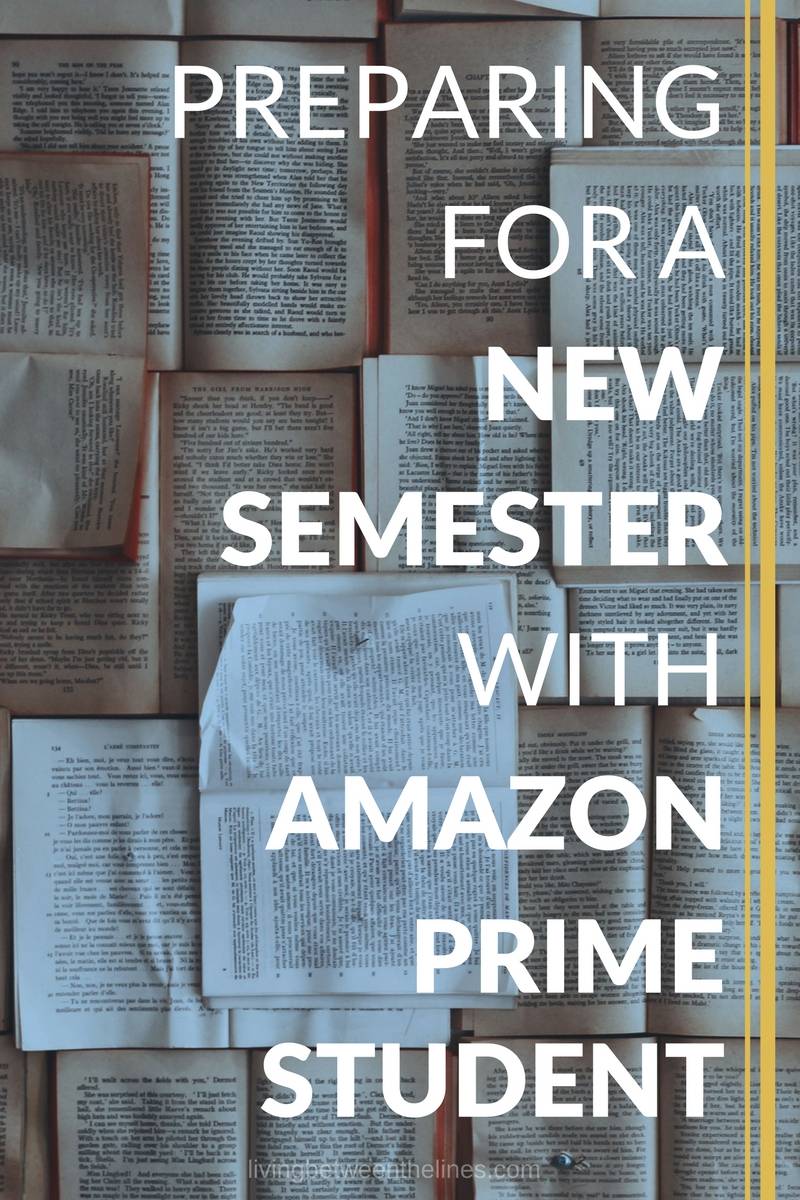 If you're a college student and you hate paying for shipping, like movies, TV shows, and books, or crave instant gratification, Amazon Prime Student is a good bet. You'll get six months of free Prime membership for signing up with a .edu email address, which gives you access to Amazon Prime Video, Audible channels, and free two-day shipping on tons of items, like…
School Supplies
I've made a couple of supply posts – ones for organization, bullet journals, general college packing lists – but a new semester requires kind of a different breed. You'll need:
New notebooks – I like three- or five-subject notebooks, so I only have to carry one per day. I have my Monday/Wednesday/Friday notebooks, and my Tuesday/Thursday notebooks, and I never lose my notes.
Writing utensils – If you're like me, you lose pens at a rate of at least one per week, so restocking mid year is probably a necessity.
Accordion file – This is one of my favorite organization hacks. If you have one with space for this semester's classes, more power to you, but if not, pick one up. At the end of every week, file papers based on classes. It's a lot more secure than touting everything in the flimsy pocket built into your notebook, and you don't have to three-hole-punch anything, but you'll never lose a syllabus, handout, or rubric again.
Stapler – Owning a stapler has made my life so much easier. If nothing else, pick up one of those mini ones and pop it in a backpack pocket, so when you print that fifteen-page essay, you can keep it together long enough to hand it in (and then nap forever).
If you're using Amazon Prime Student, you can order them the day before you head back to campus, and get them the morning after you arrive, which means no hauling them from home or fighting crowds to buy them at school.
Textbooks
If you're ordering all your textbooks at the campus bookstore, you're probably getting gouged. Online prices tend to be cheaper, and they tend to be less strict about their buyback programs – my school won't take books back unless you keep track of the receipt and an extra sheet of paper per book. This is another place where Amazon comes in handy, since they kind of started as a book marketplace. Obviously they're expanded, but clearly, books are their wheelhouse.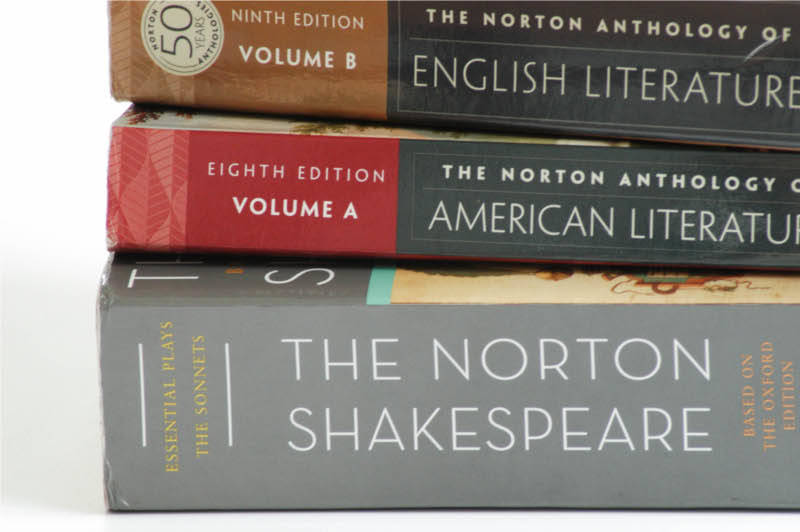 You can use Amazon to buy new or used, and even rent books – they'll pay return shipping. If you decide to buy, you can compare prices, rental options, and shipping from different merchants that sell through Amazon on one page to make sure you're getting the best deal. And at the end of each semester, I've been able to sell most of my books back to offset costs for the next year.
Dorm or Apartment Supplies
Assuming you're living at school, you've probably noticed that you're missing some of the comforts of home. It took me until junior year to buy a box of tissues instead of just stealing TP from the dorm bathrooms, but when I did, it was pretty much magical. What were you missing last semester? Or, maybe even better, what were you running low on when you left for break?
Some ideas I had were:
Toiletries – Nothing's worse than getting back to school and realizing you have no toothpaste or deodorant or something. If you're not sure whether you need it, buy it anyway. It's not like you won't use it.
Paper goods – If you noticed you were slack about washing dishes, consider investing in paper plates. And you do not want to be caught without paper towels when you need them, they're worth their weight in gold.
Gadgets – Buy a can of soup, realize you don't have a can opener, forget that you don't have a can opener, repeat. Or, you could just buy the can opener. Same for bottle openers, scissors, lighters, and the like.
Cleaning supplies – Fun story for you: Freshman year, my friend took bottom bunk and noticed something weird about the bottom of the top bunk. She put it out of her mind until, lying in bed one night, looking up at the weird crusty spots above her, she realized they were boogers. The previous bottom-bunker had picked her nose and wiped it on the bunk above her, and then left it all there. You don't want Clorox wipes. You need Clorox wipes.
Signing Up for Amazon Prime Student
I actually waited until my senior year to use my Prime Student, but honestly, not borrowing my dad's makes me feel like a real adult. If you don't have access to a family account, or just want to feel super independent (and buy everyone in the fam's birthday gifts online), go for it.
Follow this link for the six month free trial. After that, if you want to keep going, you can get Amazon Prime at half-price, only $49 annually. Seems like a lot, but if you're paying $5 in shipping on every item you buy, you only need to buy ten things before Prime starts paying for itself.
There are also plenty of extra goodies, like Amazon Prime Video, which has tons of movies and TV shows, so you have plenty to binge-watch while ignoring your ever-growing pile of homework.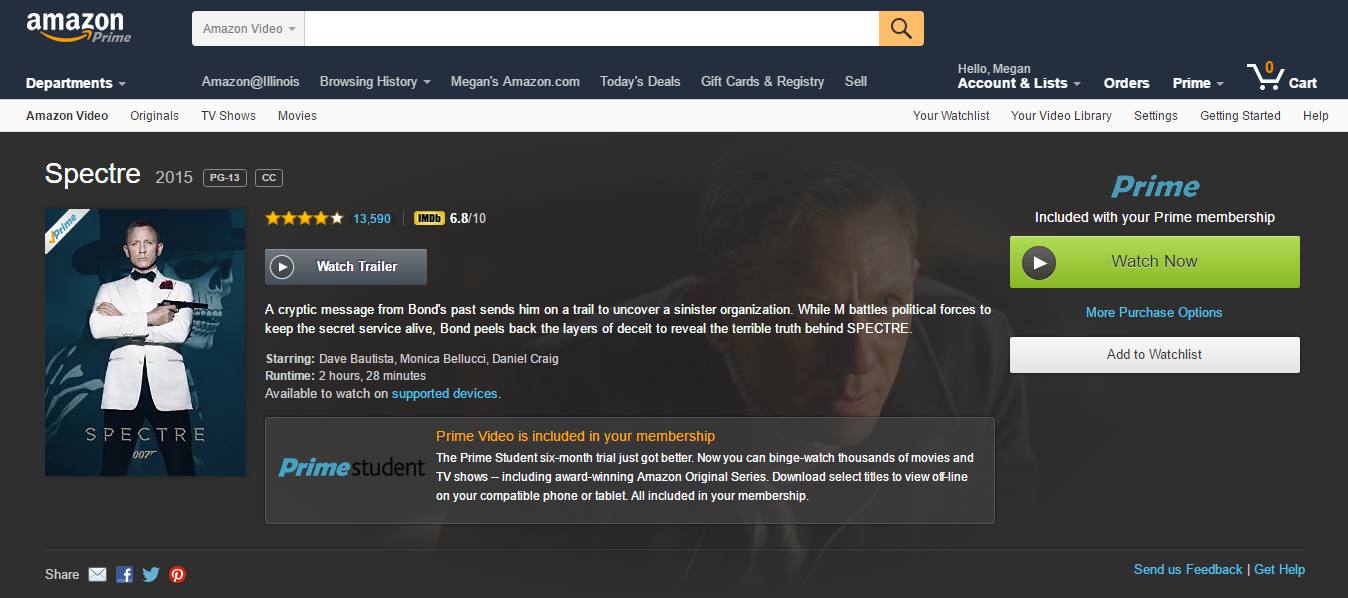 Oh, and you'll get $10 in Amazon credit for every friend you refer, so bother your buddies to sign up, too.
Ultimately, signing up for Amazon Prime Student is just another way to be as prepared as possible for the new semester. What are your goals for Spring 2017? Anyone taking any particularly interesting classes?
I was selected for this opportunity as a member of CLEVER and the content and opinions expressed here are all my own.