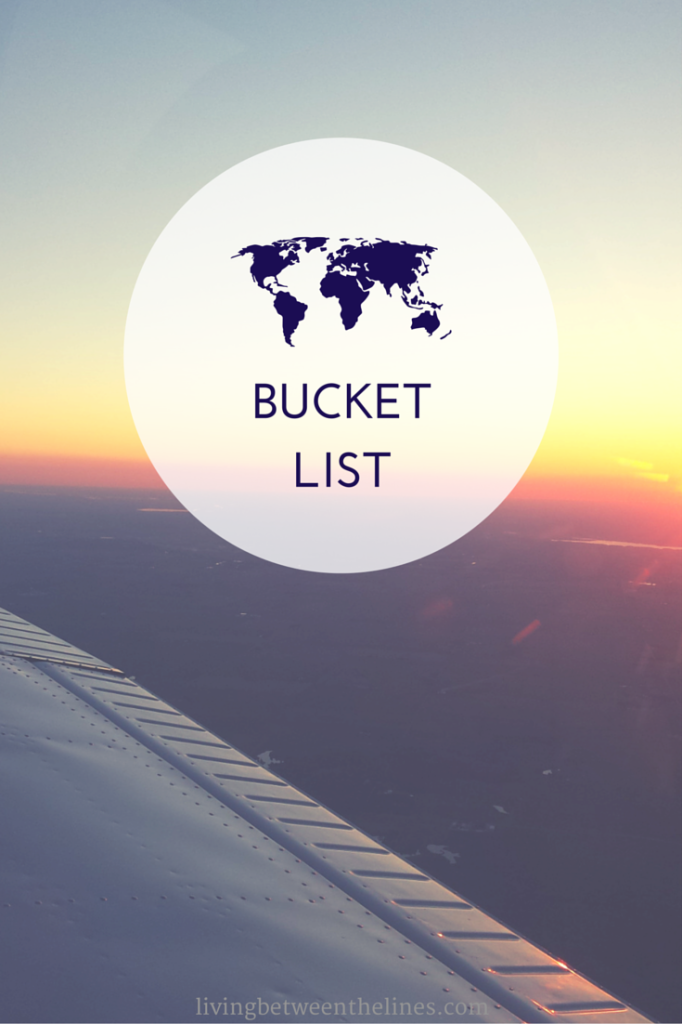 Getting to know new people is hard. Especially since coming to college, I've been meeting new people a lot. Sometimes the meetings are random, and I can't tell you how many times I've been asked "So what's your major?" (Which is a stressful question because, technically speaking, I don't have one yet.) Other times I'm forced into awkward conversations by icebreaker activities. What am I supposed to learn about a person by asking their eye color or whether they went to a different state over the summer? Not much. People are more than their majors and eye colors, they're a tangled mess of hopes and dreams and inhibitions. With that in mind, I'm starting the blog off with my list – a compilation of things I'd like to learn, places I'd like to see, and goals I'd like to accomplish. Hopefully, it'll help you get to know a little more about me.
Things to Learn:
To play piano
More languages – Spanish, Russian, Hebrew, ASL
How to sail
How to do a cartwheel (well!)
How to cook a steak
To roll my r's
Some form of self-defense
How to manage finances
How to drive a stick shift
How to start a fire
How to fly an airplane
Places to Go:
Venice, Italy
Pretty much anywhere in Norway
Paris, France – and attend mass at the Notre Dame cathedral
London, England
Glasgow, Scotland
Dinosaur, Colorado
Starved Rock State Park
The Art Institute of Chicago
The Shedd Aquarium (in all fairness – I've been here before, I just want to go back)
Anywhere I can swim in the ocean (I've never done that before!)
Lake Superior
Goals to Accomplish:
Post regularly to the blog
Maintain my GPA
Get 5,000 pageviews in a day.
Get more organized
Actually style my hair every day for a week
Go vegetarian for a week
Keep my plants alive
Start running again
Make Bronze Tablet (that is – graduate with high honors)
Be published somewhere other than my blog
Take a cross-country roadtrip
Well, there you go. I'm sure I'll update this as I accomplish goals and add new ones, so for reference, the last edit was on 11/16/2014. Making this list was a lot of fun, and actually writing down some of my aspirations made me think of even more. Some of these are really long-term, other ones might be accomplished within a few weeks, but getting them written down has been a huge inspiration to go out and get things done. But this isn't all about me! I'd love to hear some about some of the things you'd like to do. Are any of your ideas on my list, too? Feel free to share anything you'd like, I'm genuinely curious. After all, it is the best way to get to know someone!
Success stories!
Get 1,000 pageviews in a month Accomplished by January 14th, 2015 for the month of January (already!)
Get 1,000 pageviews in a week Accomplished January 8th-15th, 2015!
Get 1,000 pageviews in a day Accomplished January 20th, 2015!
Officially declare my major(s) and minor(s) Accomplished… Due to administrative nonsense, I'm not actually sure when.
Learn how to code Accomplished over the Spring 2015 semester – thanks, CS 105
Learn how the internet actually works Accomplished Fall 2015 semester – thanks, INFO 390