The time right after midterms – around spring break – can be so, so tough. You're dealing with, or have dealt with, a ton of tests and you're exhausted, ready to be finished… But you still have the better part of a semester ahead of you. Finding the motivation to power through midterms can be tough, I know. But midterm motivation is out there, we've just got to find it.
Harnessing motivation is different for every single person, and so instead of saying "Here's a list of motivational tips that may or may not work for you!" and peacing out, which would be easy, I'm going to walk you through the skills you need to find your own motivation. I'm teaching you to fish, instead of feeding you.
Midterm Motivation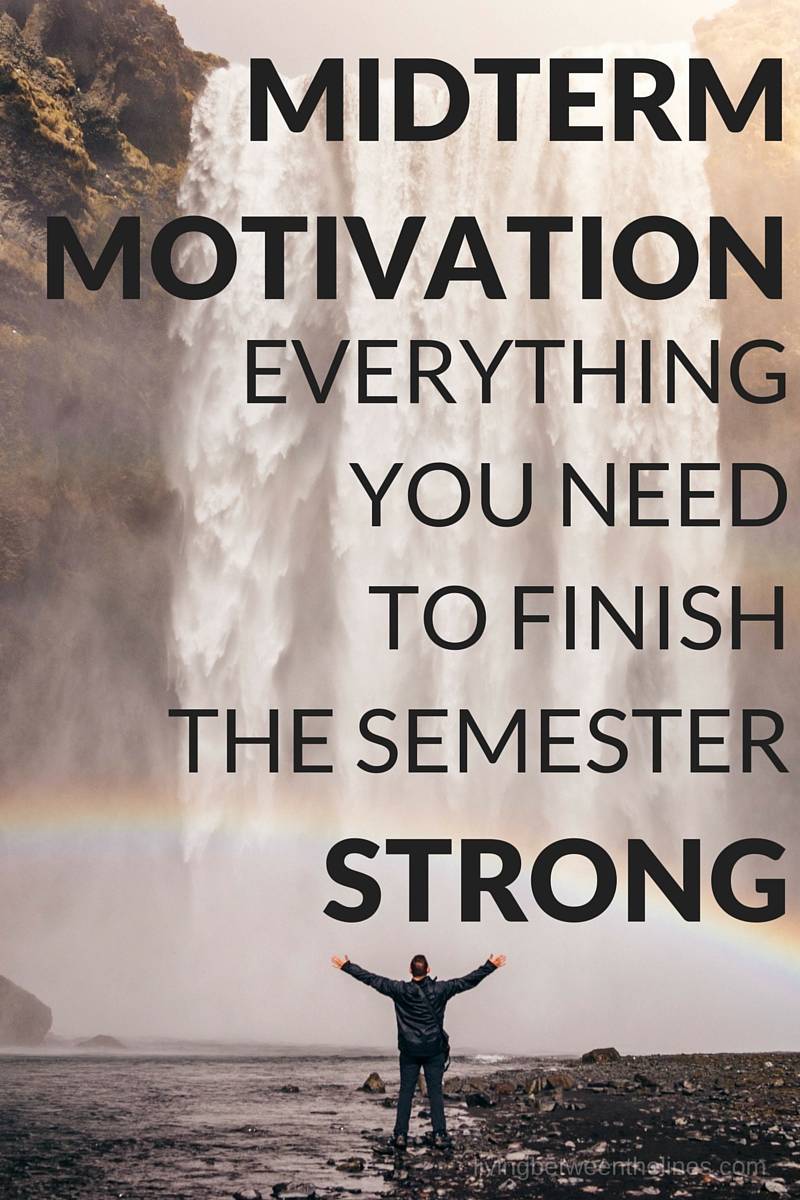 SO WHAT MOTIVATES PEOPLE?
This is actually something I spent time researching. There are a lot of ideas out there about motivation – rewards, mostly, like money. I wish I were rich enough to pay all y'all for doing well in school, really, but I don't have that kind of income. There are also a lot of theories about punishments. I can't do that for you, either (and don't want to!). And then there are the theories about internal and external motivation, about feelings versus materials, about teams versus individuals… So I'm just going to do what I always do: assume everyone's at least a little bit right and take the best parts of everything.
WE SHOULD PROBABLY START WITH "WHY?"
There are two big "why" questions – why do you need to be motivated? And why aren't you?
I'm assuming you're a college student at this point, so why are you studying the subject(s) you're studying? If the answer is "To get a good job and make money later." I honestly feel really bad for you, but hey, it's a motivator. You don't want your hard work on stuff you're not particularly passionate about to be a waste of time, because then what was the point? If you're actually studying something you love, I hope you have a more inspiring answer. Point is, you need a Big Goal. The Big Goal is your north star here, it's the overall goal you're working towards, and it's a huge source of motivation if you can just make your progress feel real. But even if you have the best goal in the world to work towards, some days we all just feel like this: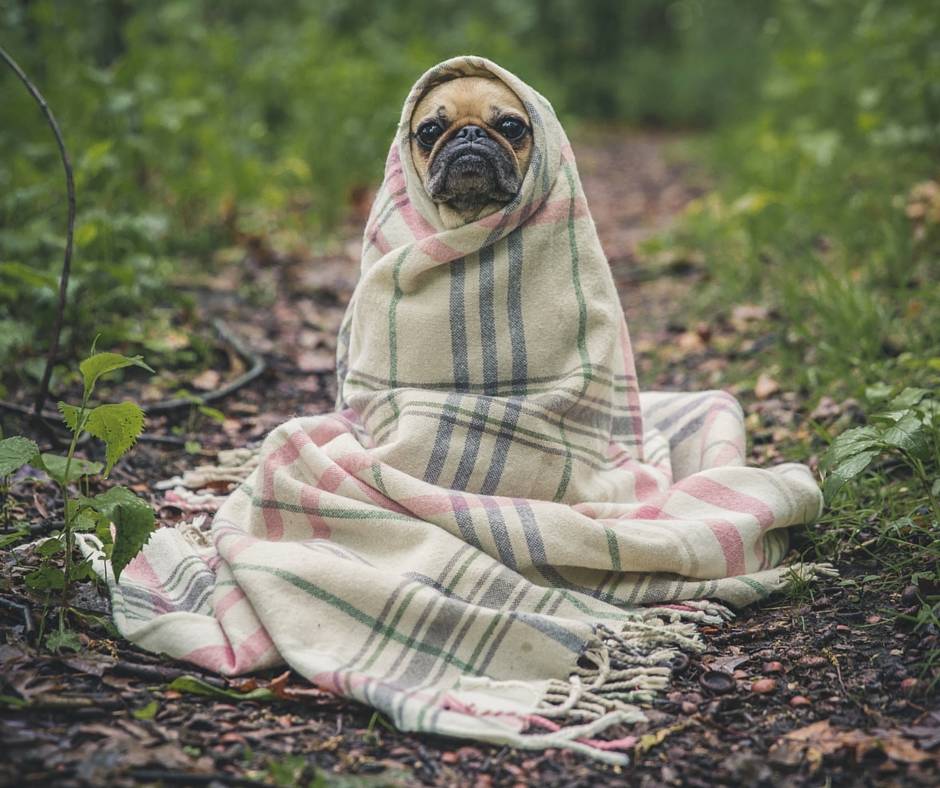 Which of course leads to why you aren't motivated. If you're studying something you're not passionate about, I can almost guarantee that's the culprit. In that case, if you're not willing to switch programs, your best bet is to learn to love what you do… Or, at worst, focus on the negative consequences of failing. If you're struggling to find motivation for something you are – or were – passionate about, you're not alone. College is hard work, and passion isn't always enough to get it done. Don't be afraid to reconnect with what made you love your major in the first place, even if it seems elementary now.
And if you're undeclared, step over here for a sec, I've got some good news for you.
BUT WHAT ARE WE DOING ABOUT IT?
I'm glad you asked.
I think the most common culprit for a lack of motivation is burnout. Maybe you're doing too many things, maybe you're not doing enough things (momentum is so important!), maybe you're not creatively fulfilled… There are tons of reasons to be burned out, and figuring out your reason is the key to getting back on track.
So take a second – yeah, right now – to think about why you're not getting things done. ("I just don't feel like it." is an acceptable answer.) If it's exhaustion, prioritize rest. If it's a lack of momentum, think about what kickstarts you. Overwhelmed? Dive into that to-do list to take a load off your mind. Just kind of "blah"? That sounds like a lack of creative fulfillment. There's a reason adult coloring books have gotten so popular. And if you're just not feeling it, think about what's made you feel passionate and excited in the past, and start there.
Think about the things you need to do to get back on track. If that's a to-do list a mile long, okay. But it can also be things like taking better care of yourself, or making time for things that make you happy, or refining your career path so you have a Big Goal to work towards.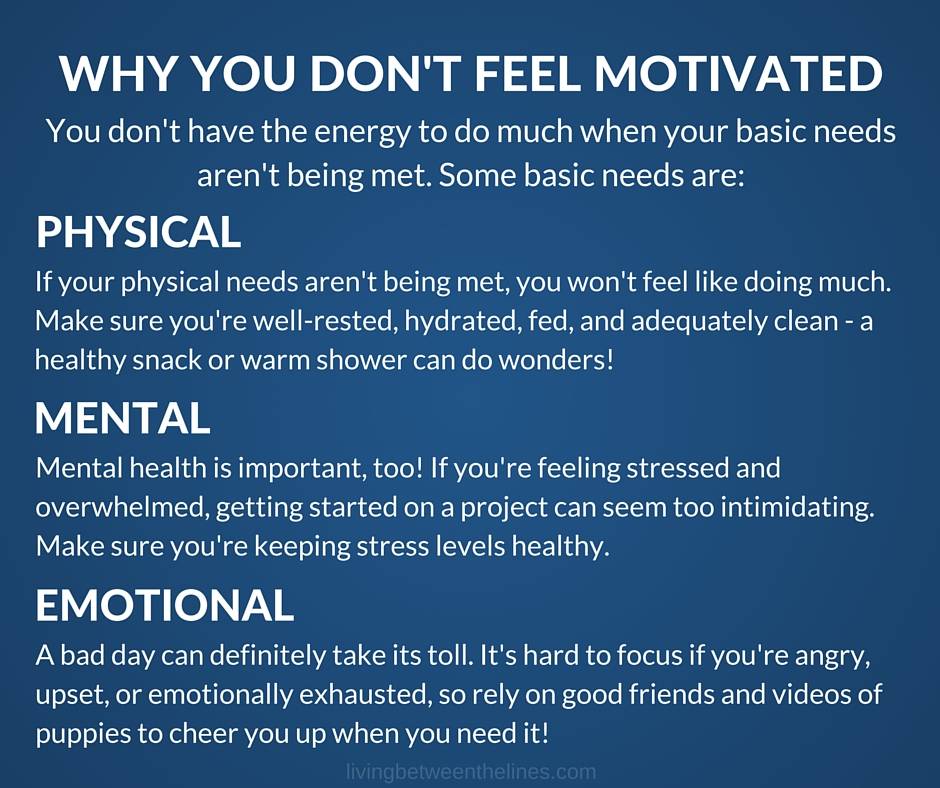 AND THEN…
Choose a few of those things and do them. You might not feel motivated yet. This might just be a grind for you. But here's the thing: you can self-actualize until you're blue in the face and write as many lists as you want, but at the risk of sounding super-cliché, nothing changes until you do. You don't need to dye your hair blue and move to a different state, but if you do nothing but think about how much being unmotivated sucks, it's not going to help. Trust me, I've tried that.
For motivation, momentum is everything. The longer you spend unmotivated, the harder it is to get out of that rut. And while I wish I could just say some words that suddenly fill you with a sweeping rush of productive energy, I'm not quite that good. What I can do, though, is help you marshal your thoughts and prioritize your needs, so I put together a worksheet for you that helps you work through the steps you just read.
It's part of the resource library – a collection of bonuses I've been building just for subscribers. If you're already a member, just hit the resource library link up top. If not, you can sign up right here: