Hey all.
This isn't a strictly-speaking personal blog, but I do want to keep you guys updated on what's going on with me as it pertains to what's going on with Living Between the Lines, so – life update. I'm about to graduate from college.
Life Update: College Graduation(!?)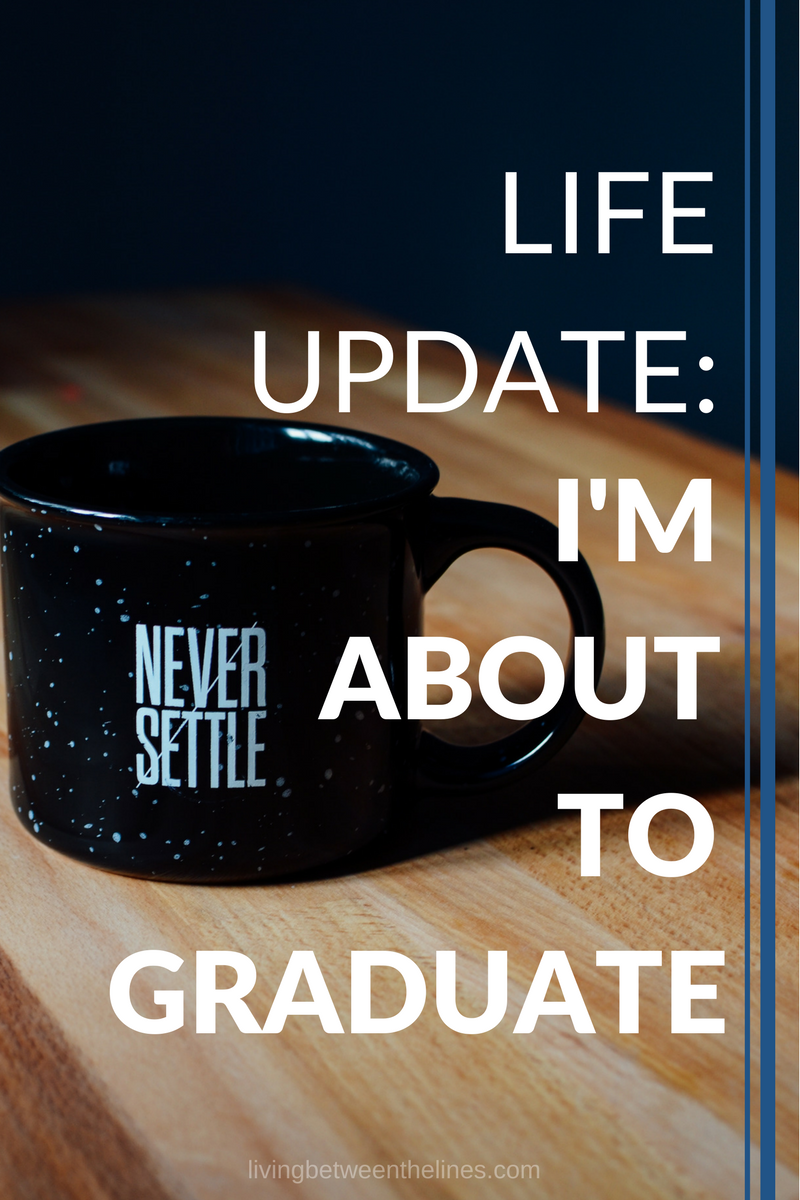 Personal Update
In a lot of ways, this is awesome. I'm headed into a job I'm really excited about, a web design firm where I've interned two summers. I'll be doing their social media management and client relations, and helping out in little ways where I can. So there's a little coding, a little graphic design, a healthy bit of tech support, and lots and lots of marketing small businesses in my future. I couldn't be more excited!
My job is just across the river from my hometown, so I'll be moving back with my parents for a while, at least. Since my sister moved back in last year, I know there will probably be some growing pains involved. But since she went first, I at least know what to watch out for (thanks for doing the hard part, Aims.) I skipped the teenage rebellion phase and transitioned straight into being a twentysomething grandma, so my parents and I have always gotten along. Oh, and I'll be full-time reunited with my dog, which, let's be real, is the most exciting thing.
But of course, the question is, what does this mean for the blog?
LBTL Update
I've seen college-oriented blogs shut down as their owners move into post-grad life, or completely pivot directions to talk about career development or fashion or what-have-you. That's not going to happen here.
You may have noticed that college-specific posts have been growing increasingly sparse. This is on purpose! I've been tapering them off for a while, in anticipation of graduating. Once I'm done with the Freshman Fifteen series, you'll probably only see a few more targeted college posts. If you're one of my student readers, though, fear not.
Some Things Are Relevant To Everyone
My focus on organization, productivity, better writing, and just generally doing more and being better applies just as well to "real life" as it does to college. So the more general posts will be just as applicable to my student readers. For my non-college pals, you'll no longer have to sift through school-related posts, so if they've been bothering you, now's the time for a happy dance.
The long and short of it is, whether you're in school or not, you're likely trying to marshal your life into better order, so you can spend more time on the stuff you love most. I'm here to help you enjoy the process. And that's not changing.
Bullet Journals for All
I preach the bullet journal like a gospel, on LBTL and in real life, so it's no surprise that the bujo recently got its very own category here. A lot of you found the blog through one of my bullet journal posts, and in just a few short weeks, we've built a community together over at Bujo Bootcamp. Bujo Bootcamp is a Facebook group for bullet journalists of all stripes, so if you keep a bujo, or are thinking of starting one, come visit!
Bujo Bootcamp is the precursor to a project that's been in the works for a little while, and I'll be announcing it soon, so keep an eye out.
But expect more bullet journal content, including weekly layout ideas, tricks and tips, and more.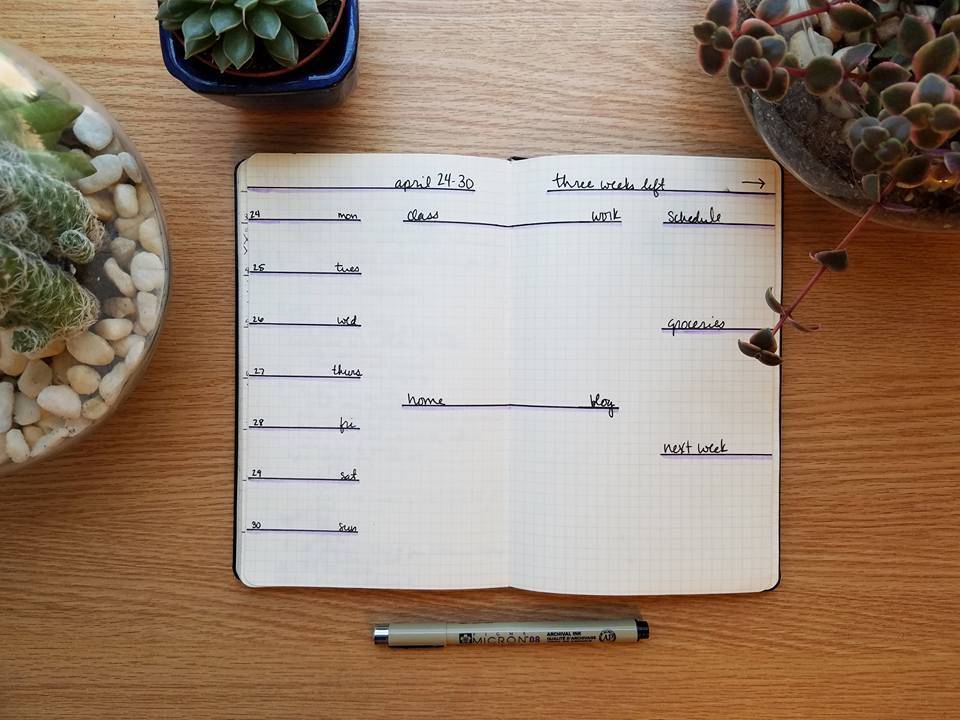 So What Happens Now?
Now I have to go be a real person. It's not that in college I've been fake or anything, but this is definitely a transitional period in my life, and I'm excited/nervous to see the end of it. Between living with a stranger, living with friends, and living alone, I've learned a lot about who I am and what I need from life, and there's a lot of value in that. But I'm also ready to be done living in a place for a maximum of nine months at a time. I'm ready to be done focusing on three or four subjects for a few months and then moving on completely. I'm not sure I'm ready to leave my campus and my friends, but I'm definitely ready to be done with my degree.
Transitioning back to living at home will be interesting, but I'm really looking forward to having a set workday. When I'm in the office, I'll be working, and when I'm not in the office, I can focus on other things, without the nagging worries of homework, papers, or long-term projects that I'm expected to handle outside of class. Hopefully, I'll be able to make good use of my time.
I don't think this is the end of higher education for me, though. I decided that I'm emphatically not going to grad school right away, which I think surprised quite a few people. I do obscure, academic-y things like write honors theses on Back to the Future. But I've only ever focused on my education, and I want to grow outwards in ways that school doesn't necessarily support. I'm honestly sure I'll end up with some sort of graduate degree, but in what, I don't know. That's the fun part.
And, as always: thank you
Whenever I write a more personal post, I always want to take a moment to say thanks to all of you who are out there, reading, commenting, sharing, bullet journalling, what-have-you. I see you. I appreciate you. And I write for you. (Except for this, right now. This one's mostly for me.)
Still. Thanks. You're the best people on the internet.