<em>This post is sponsored by Babble Boxx, and I've been given each item mentioned free to review. Don't worry – all opinions are my own.</em>
This is the first time in 17 years that I've hit the end of August without going back to school, and I have to admit – it's pretty weird. A lot of my friends are a year or two younger than I am, so I'm getting tons of Snapchats and Facebook posts showing me the first day of class, the activities fair, and all those familiar sights… But I'm not there!
I also have a few younger family friends starting their freshman years, and it's so strange to think that they're exactly where I was four years ago. Sure, they've read articles and watched videos, but they don't really know what to expect from this first year away from home.
And on top of all that, my Babble Boxx has arrived – a box full of college essentials that's making me really nostalgic, guys. I have a pretty wide range of things to show you, but I was also able to see a clear theme in Babble Boxx's choices
Those three things have gotten me thinking about what makes a "true" college experience. Obviously, what you do in college will change your experience – Greek life, student clubs, majors, friends, even proximity to family can all have a huge effect. But there are some things that I've found to be universal among college students.
Four Things All College Freshmen Learn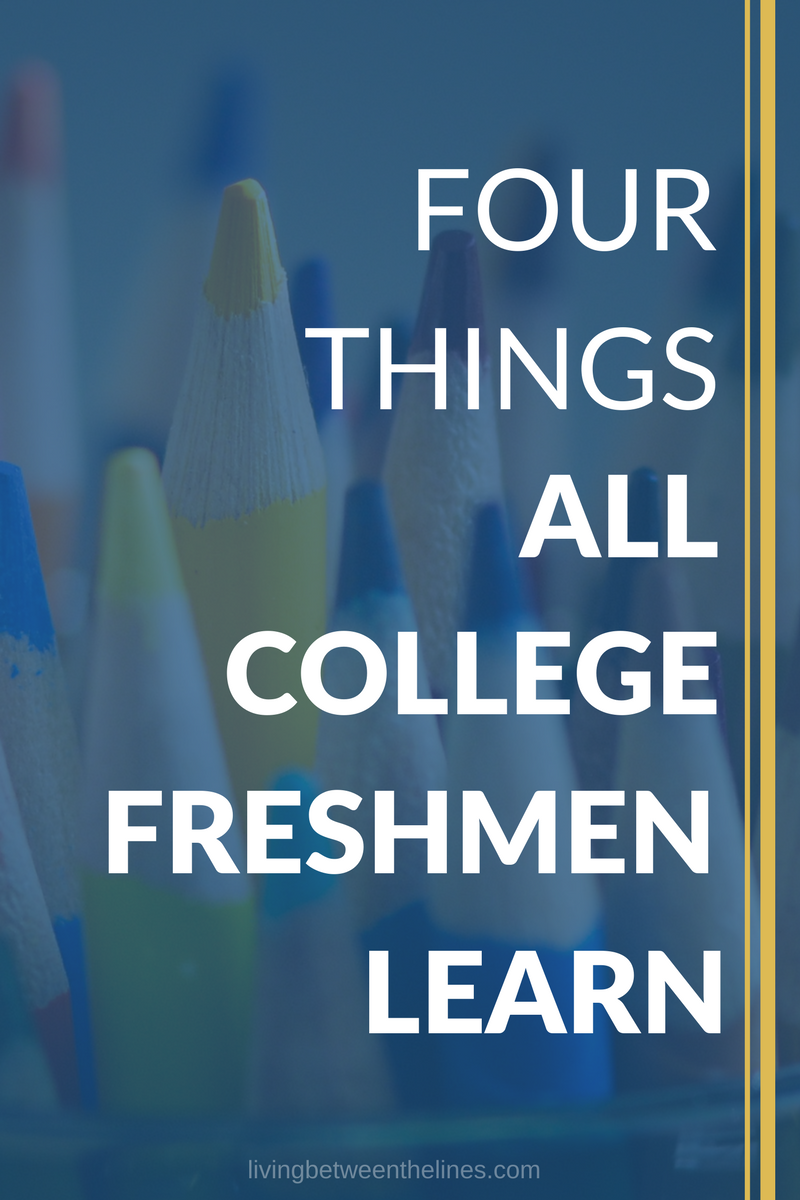 We're Hungry a Lot
Between sports practices, rec center workouts, and long walks to class, college is a pretty active endeavor. So it's no wonder that a ton of typical college activities – cafes, brunches, dinners, 2 A.M. pizza – center around food. I was pretty much always hungry at school, and I learned two key lessons about food.
Always Have a Full Meal Handy
The number of times I stumbled into my dorm room or, later, apartment, ready to sleep was staggering. But even when I was wiped from walking ten miles and taking three tests, I was ravenous. On those days, the dining hall seems about as accessible as the moon, and cooking dinner sounded like running a triathlon. But I still needed to eat before I slept.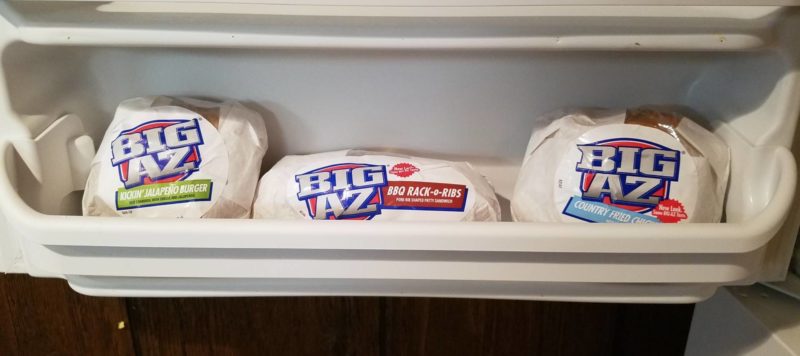 That's why it's best to keep a few filling, easy meals around. On days when you're exhausted, you'll want something you can microwave, eat, and enjoy without a lot of hassle. Big AZ sandwiches are exactly what I'm talking about. You can go from "half-asleep on the couch" to "mouth full of cheeseburger" without even waiting for delivery.
They're also cheaper than delivery – especially with this $1 off coupon! I definitely took the Big AZ sandwiches from my Babble Boxx to my work fridge, so I have and easy lunch on-hand for busy days.
Use Your Meal Plan Strategically
My freshman year, my dorm had this amazing café in the basement that sold chips, cookies, donuts, and other snacks from 8 P.M. to midnight. Miraculously, I didn't gain the freshman 15, but I did spend a lot of my meal plan credits on snacks, rather than meals. It got to the point where I would skip lunch because my midmorning and afternoon snacks were enough to keep me going until dinner.
The thing is, my dining halls sold snacks at a huge markup, but the buffet-style meals were a pretty good deal. You'll probably run into a similar situation at your school, so here's my advice: during meals, load up on fruits, veggies, and protein. Prioritize foods that won't keep well in your dorm room, like homemade pastas, or fresh veggies, or ice cream.
Outside your meal plan, grab favorites. One of my favorite snacks is sour candy, so I was excited to see Sour Punch candies in my Babble Boxx! The resealable packages are perfect for tossing them in a backpack, and sharing with friends between classes.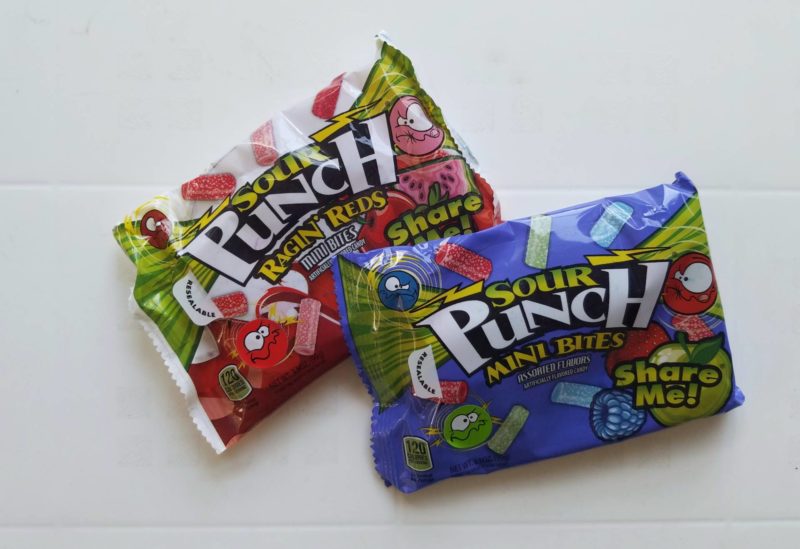 We Have to Manage Our Time
Time management has never been my strong suit. I get better every passing month and year, but being responsible with my time just doesn't come naturally to me. Luckily, college taught me some amazing coping skills.
A Wristwatch Is Crucial
It's easy to say "I have my phone, I can check my time on that," but guess what else you can check on your phone? Instagram. I found myself with a nasty habit of checking the time on my phone during class, and then getting distracted by notifications. Five minutes later, I had no idea what the professor was talking about… And I still didn't know what time it was. So don't underestimate the power of a wristwatch.
My old watch is getting a little unreliable, which is why I was so excited to find a watch from Casio's Vintage Collection in my Babble Boxx. The model I got is the A168WG-9VT, which has a stopwatch, alarm, and backlight. It's also water resistant. But perhaps most importantly, it's perfect for my autumn "vintage trackstar" aesthetic. Check it out with my favorite denim bomber: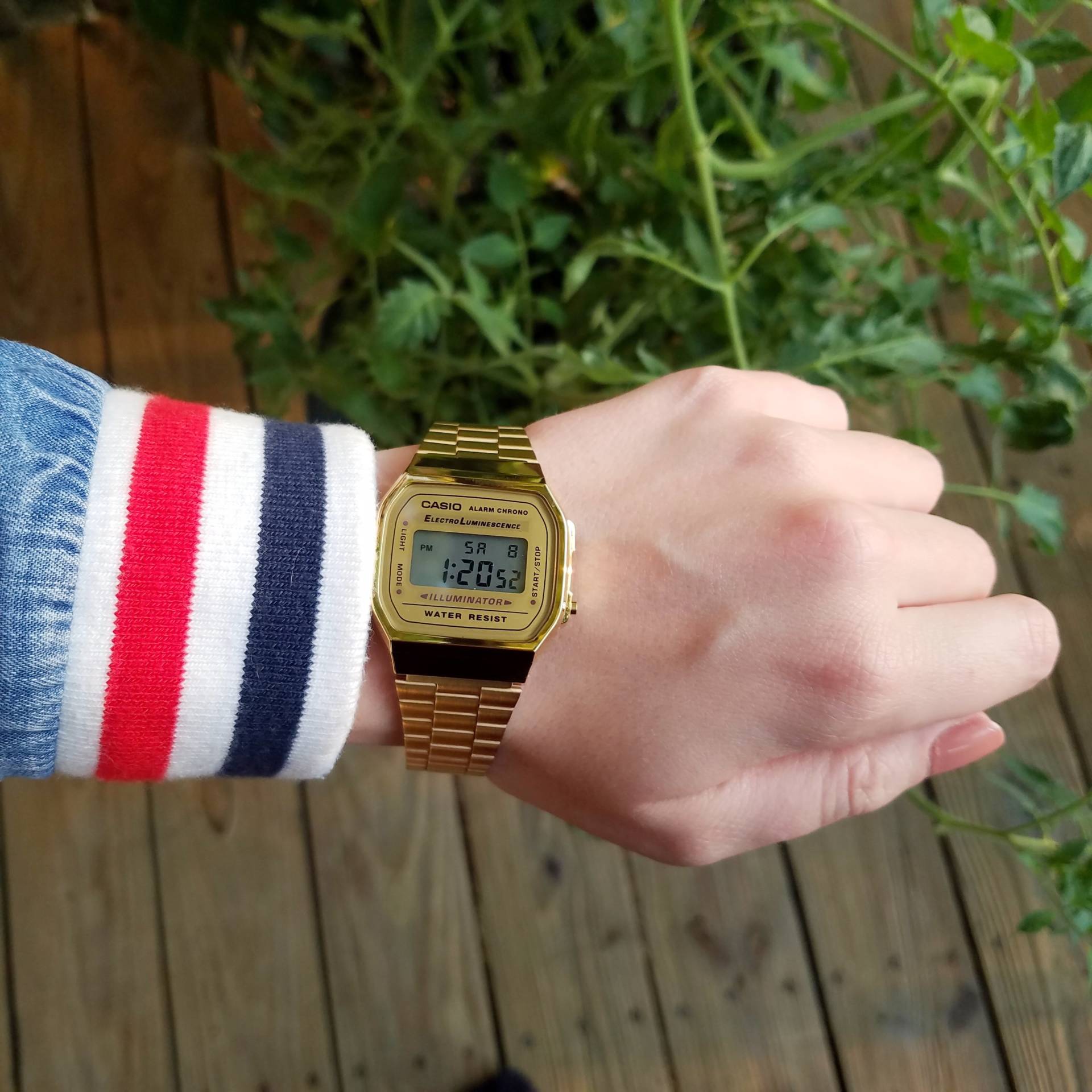 You can pick up a watch from Casio's Vintage Collection at Macy's, or on their website.
Planners Are Your Friend
Look, you guys know that I preach the bullet journal system like a gospel, but I'm also a big proponent of doing whatever works. The start of your freshman year is hectic, and sometimes you need a planner that's ready to go, right out of the box. And it might be helpful if that planner were full of encouraging, inspiring messages. And had a super-cute cover. And convenient ring binding. And… Wait, I'm just describing the Posh Happy Living Planner now, aren't I?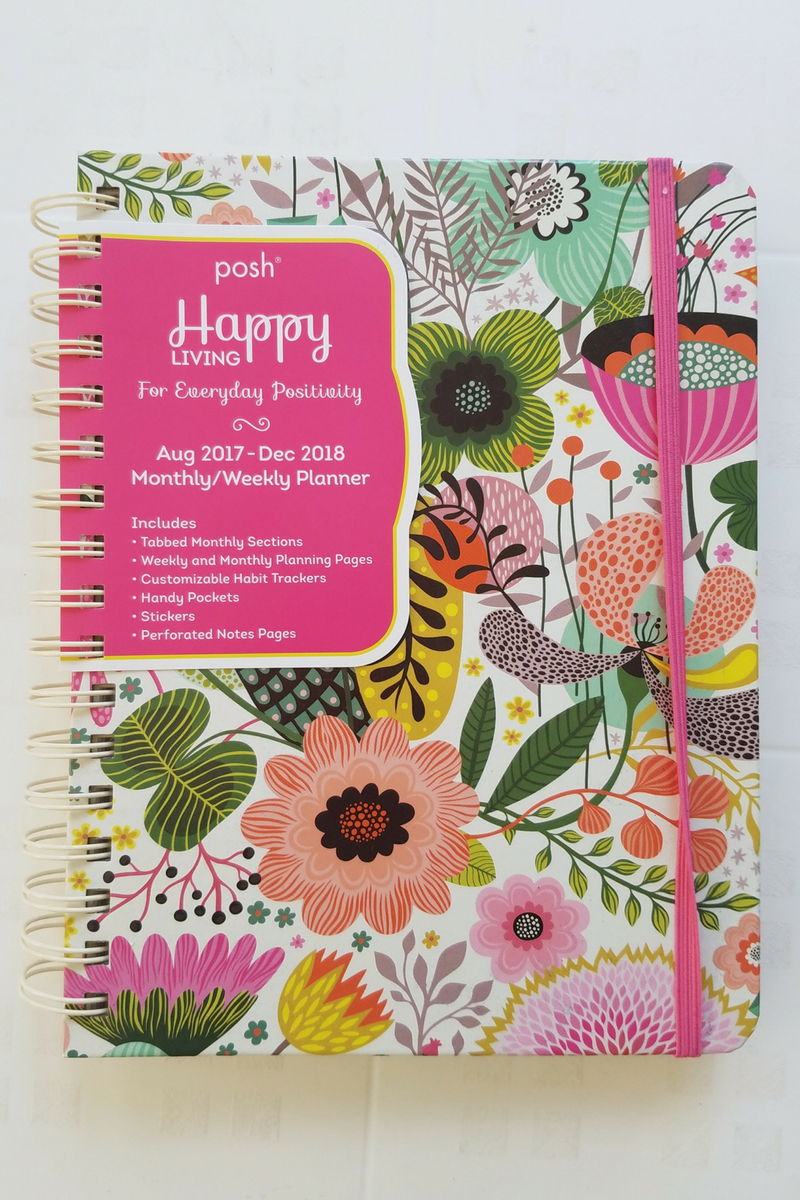 The Happy Living Planner 2017-2018 even starts in August, so you can pick up a new one for every school year and never have to worry about transferring events. A planner helps keep you focused and accountable, gives you a space to keep track of homework and tests, and honestly, writing things down helps you remember them better.
We All Have Off Days
This can be the hardest part of college. We've all seen movies and TV shows where students have the times of their lives at college. And it seems like everyone around you is thriving – the girl in your morning classes who always shows up dressing like a fashion blogger, the dude who sits behind you and knows the answer to every question… But here's the truth: no one has 100% of their life together 100% of the time, and you have to cut yourself some slack, or you'll go crazy.
Prepare Before You Get Sick
Sometime during college, you're going to wake up with a scratchy throat. Maybe you're coming down with something, or maybe your screamed your head off at a football game the day before. Doesn't matter, it's going to happen either way. In all parts of your health, you'll want to be prepared before you need anything. So pull together a preparedness kit with things like painkillers, tissues, tea, and throat drops.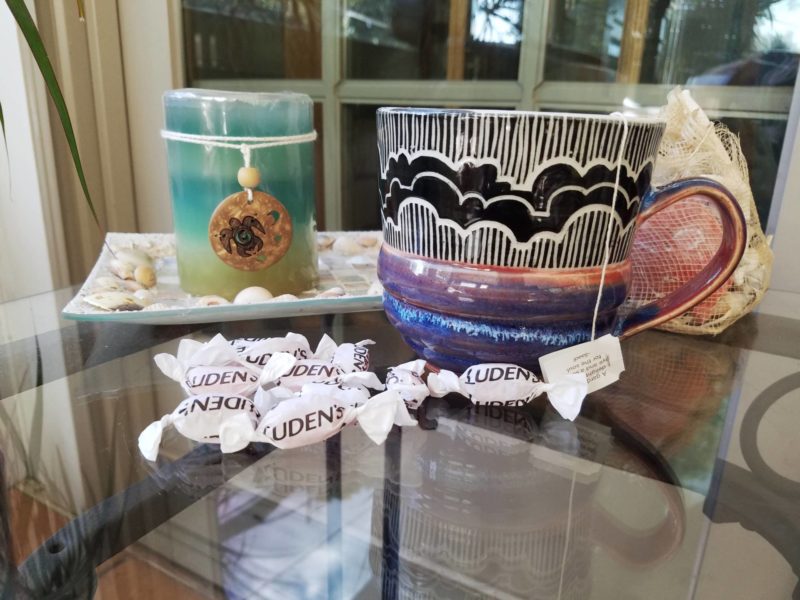 Let me tell you a story about Luden's throat drops. Once, when I was a kid, I found half a bag of the cherry flavored ones and ate ALL of them, convinced they were candy. Seriously, I opened my Babble Boxx, found Luden's throat drops, and immediately told my mom, who thought it was hilarious. I also got to try Luden's watermelon flavor for the first time, and I'm happy to report that it's just as delicious. I kind of can't wait for my next scratchy throat.
Stock up before cold season hits with this $1 off 2 bags coupon.
Don't Neglect Your Creative Side
Physical symptoms aside, do you ever wind up feeling dull and uninspired? When I focus too much on work and school, sometimes I end up burned out – it's part of why I started the blog, I wanted a chance to indulge my more creative side. You should do the same. Doodle, paint, dance, do whatever you love. But, as an English major and embarrassingly enthusiastic poetry fan, I was delighted to find this book nestled in my Babble Boxx: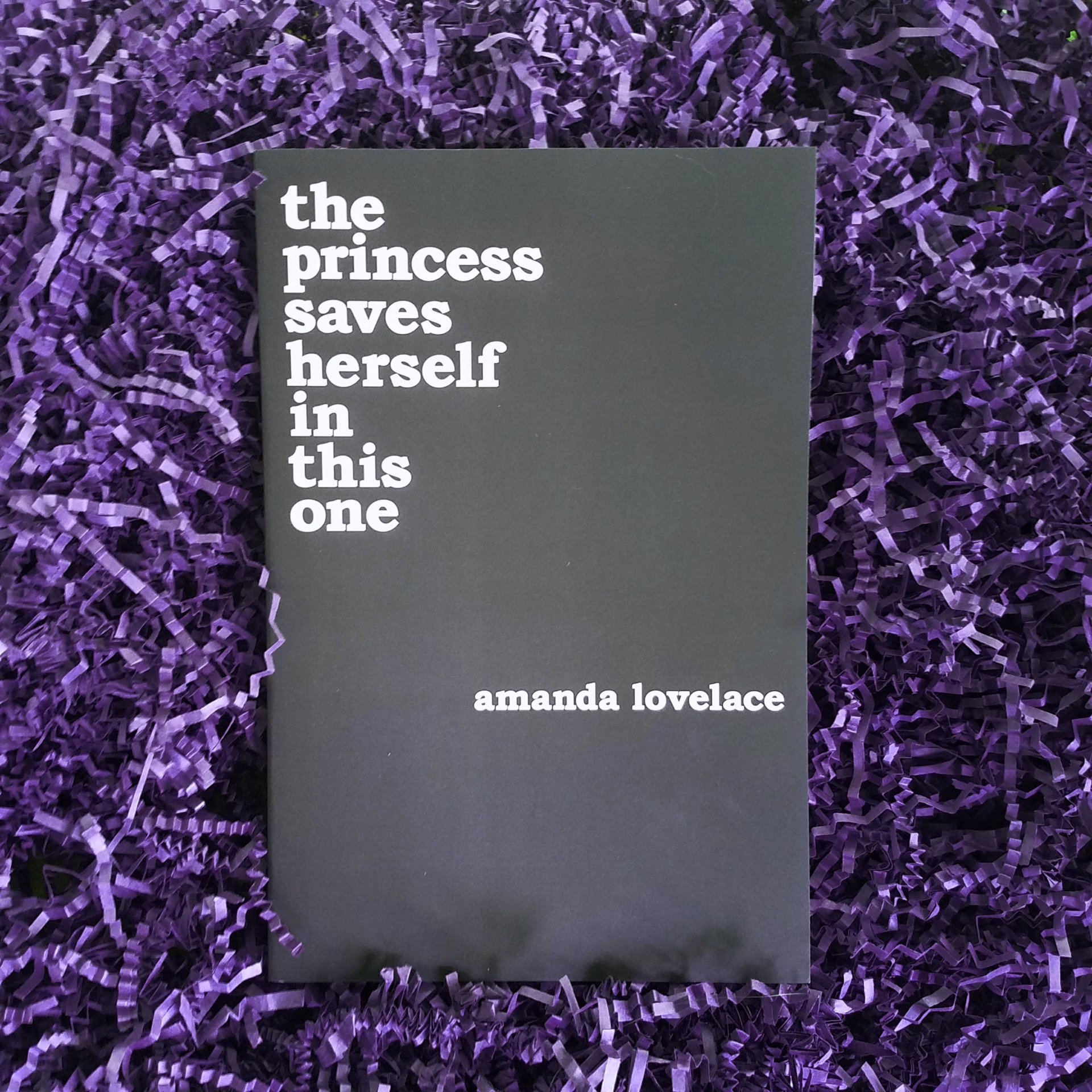 Amanda Lovelace isn't a poet who was on my radar before, but she certainly is now. The Princess Saves Herself In This One is a super-empowering journey. And if you're worried that you're "not a poetry person," fear not. You won't need a dictionary to understand Lovelace's work.
Take Some Time For Self Care
Sometimes, it's not illness or creative burnout that's bothering you – you're just tired. And that's totally acceptable. At school, there were days when I just wanted to relax, and take a step back from the hectic parts of life. So I did. I dragged my fluffiest blanket down to a high-backed armchair in an out-of-the-way corner of my dorm's lounge, and I relaxed. Now that I'm home, I head out to the loveseat on my all-season porch to do the same thing. And I have a new blanket to take with me: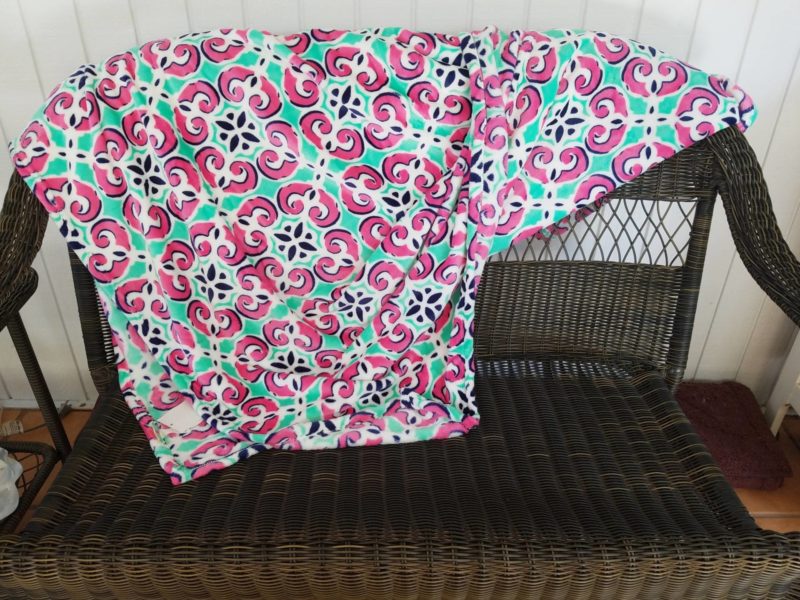 Perfect for home or dorm life, this Viv & Lou throw blanket is the perfect way to relax after a long day. I wish you could feel it through your screen, this thing is ridiculously soft. While I can't let you feel it through your screen, I can give you 25% off your order on the Viv & Lou site using the code LivingBetween25.
School Shopping Is Still the Best Shopping
One of my greatest regrets is that I can't justify buying a bunch of new stationery this year. But then my Babble Boxx arrived with an offer code for EZneeds, and I jumped on it: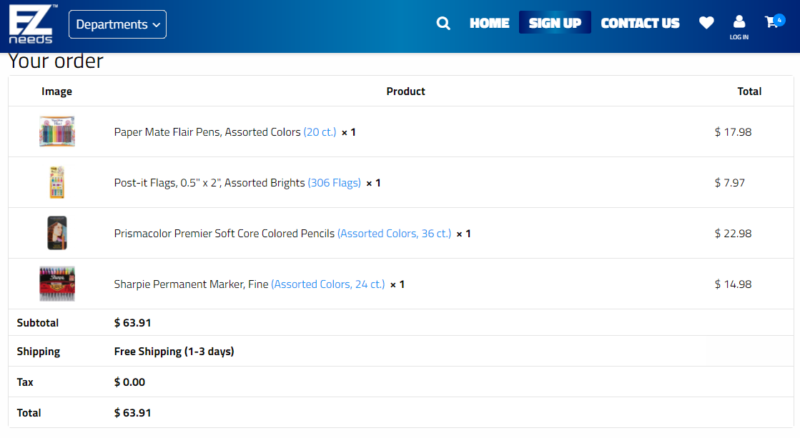 EZneeds is a neat site that combines the value of warehouse shopping with the ease of online ordering. You can get great prices on tons of different products – from printer ink, to cleaning supplies, to snacks, all with free 1-3 day shipping on orders over $50 (and that $50 goes a loooong way).
So enjoy the back-to-school season, and if you end up needing something, order it right to your door.
Hopefully, you'll learn a lot more!
Like I said before, everyone's freshman year will be a little different. But you're bound to learn and grow a lot, and I'm excited for all of you who get to start the journey! Have fun, work hard, and be proactive – you're going to be amazing.